When you or a loved one is diagnosed with cancer, the life you had planned seems to slip away, and now you're faced with decisions that need to be made quickly. It's easy to become frustrated with the diagnosis and treatment process, especially since it seems that standard oncologists and hospitals treat you like a number rather than a human. Individualized treatment plans are available, and it's important to take the time to look for a facility that offers personalized options.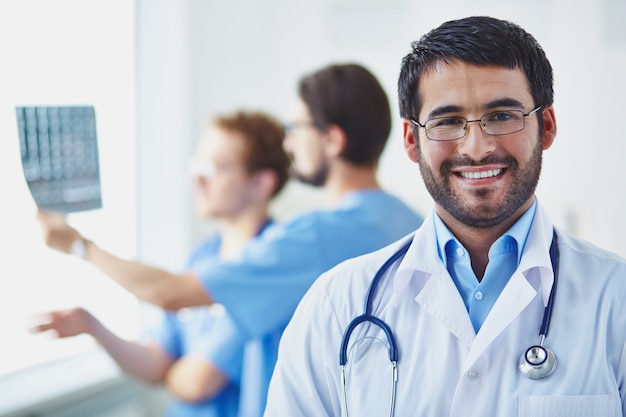 What is an Individualized Treatment Plan?
After years of observing cancer patients it became clear that each person, not just each type of cancer, responded differently with various treatments compared to someone else with the same diagnosis. Geneticists have now learned that tumors are incredibly unique, and require very cell-specific treatments to be the most effective. New breakthroughs in technology and drug therapies are being made yearly, and these may be available to you.
Targeted Treatment Plans
Targeted treatment is aimed at specific types of cancer growing in certain organs like the kidneys, breasts or colon. And, within each targeted therapy, is a range of possibilities depending on your genetic makeup and the type of tumor you may have. New therapies, technologies and clinical trials may be available for your specific cancer circumstance, and you should always feel free to ask your doctor about the possibilities.
Drugs and Genes
Each person's genetic makeup predetermines how their body will respond to certain types of drug regimens. Gene testing and tumor testing go hand-in-hand to help develop incredibly specific drug choices and dose ranges for the highest probability of cancer remission.
Specialized Healthcare Professionals
In an individualized plan, geneticists, oncologists and other specialized cancer healthcare professionals will help you navigate your choices. Sometimes you will be paired with a nontraditional healthcare worker, which can make all the difference in the world. Someone who's earned a health informatics master's, for example, can pair their current circumstance with breakthrough statistical research, the latest technology, and the most cost-effective methods of treating specific types of cancer.
Many long years of research, breakthroughs and brick walls have come to the same conclusion: every cancer type behaves differently and responds to treatment in different ways. Your specific cancer type is as unique as you, and your team of physicians will work with the latest technology, research and medications to provide you the best care possible.