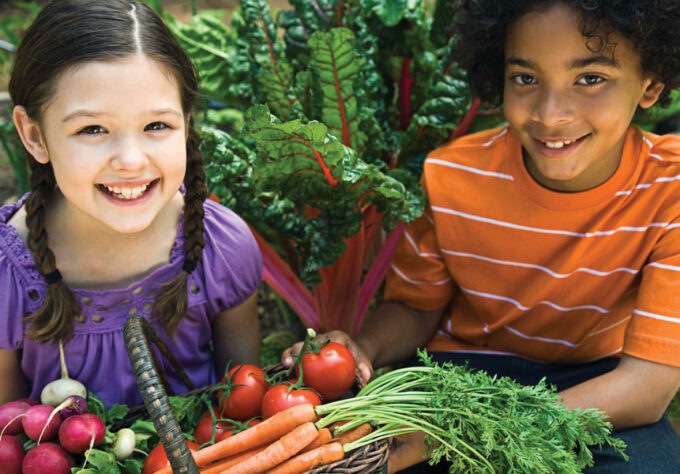 Health and well-being are crucial to life enjoyment. Encourage fit habits at a young age and make them the only lifestyle choices your children innately know and love. Making and maintaining healthy lifestyle choices as a family maximizes the living experience and gives inspiration to other families as well. Read on for some great ways to up the health ante in your household and get your kids pumped for life.
Make Healthy Food Choices
Talk about what you will order before you head out to the restaurant. Have each family member choose an appealing water bottle and drink from it throughout the day. Bring it with you on any outings. Involve children in meal planning at home and encourage them to find new recipes that incorporate fruits and vegetables. Visit local farmer's markets and find new ones to try. Do the same with local you pick your own produce farms. Some websites give county by county options for each state. Encourage your children to grow their own vegetables even if it means doing container gardening due to space constraints. Print out blank rainbow coloring pages and have your children color each rainbow strip as they eat a food from that color category. Make it a game to see who eats all of the colors of the rainbow first each week.
Get Active
Be sure that your child has comfortable active wear. Keep physical exercise interesting. Find new state parks and trails to try. Get other families involved and make it very satisfying for kids. Choose families with children of similar ages and take turns choosing locations to explore. If playgrounds are an enticing draw for the kids, choose trails at locations that also feature playgrounds. Sign up for a charity race that includes an option for strollers and children. If you do individual dates with your children, arrange some as active outdoor dates.
Model Good Maintenance Habits
Keep up with regular dentist and doctor appointments for the entire family. Model good behavior about your attitude toward these appointments. Professionals, like those at Rural Health Services Consortium Inc., know that diligence during the developmental years not only helps to catch and ward off potential problems but also sets children up for a lifetime of good health. Inform children ahead of time about upcoming appointments and what to expect. Remain calm and use straightforward language. If children seem uneasy, have an older sibling speak to them about their own doctor visits or check out pertinent books from the library.
Display a Positive Outlook
Stressed parents and stressed children go hand in hand. Find ways to combat feelings of overwhelm. Read together as a family and volunteer together as a family. Keep thankful journals and maintain relationships with extended family members. Acknowledge feelings but remind kids that they still have a choice on how to act on feelings, whether it involves attitude toward self or interactions with others. Encourage them to pursue and go deep with what they love to do and show talent in. Also give support in overcoming obstacles and pay attention to how they feel most loved. Remember that each child is different and while words of affirmation, hugs, and thoughtful gifts are all thoughtful, some children feel most loved via a certain type of love display.
Life is an adventure and children look to parents for guidance. In displaying healthy habits for your family, you will only better your entire family well-being. Stay encouraged to find ways to keep these habits fresh and spend time with like-minded friends and family members. Share news of inspiring books, events, individuals, and locations that enhance the healthy outlook on life.